home made gifts
---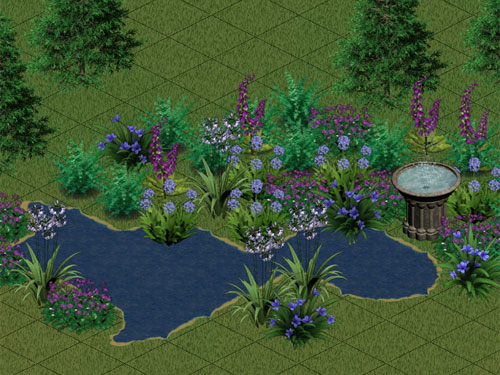 a blue garden for my sweet and caring friend Melanie! :-)
I will always remember you - rest in peace ...

---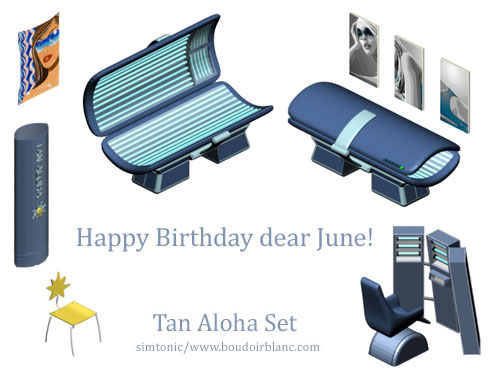 download here (tanning beds require Superstar)
download here EP-free version of both tanning beds
---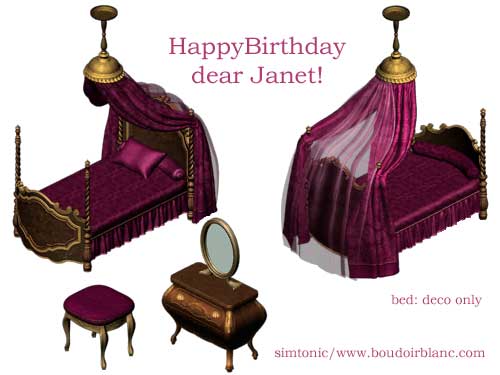 a birthday gift for VivanLee - and at the same time a big "thank you"
for her tireless courtesy and kindness!
---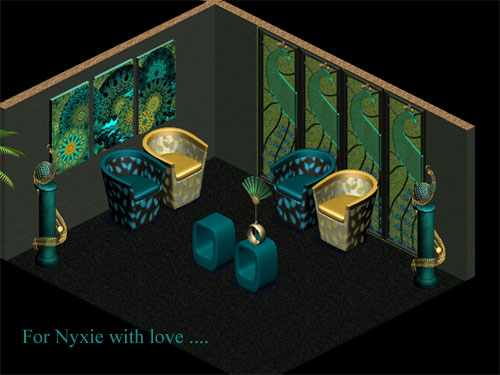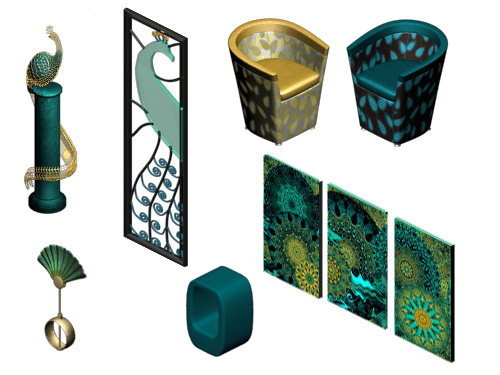 a peacock set for Nyxie - I love her site and her fresh creations!
download at Nyx's Stuff
---

a little soulsoother for my friend Ludi ... cheer up my dear!
find it at Sims of the World

---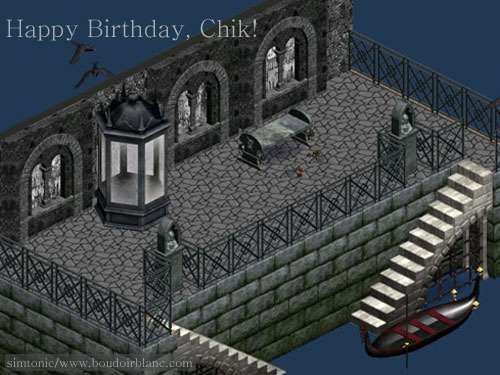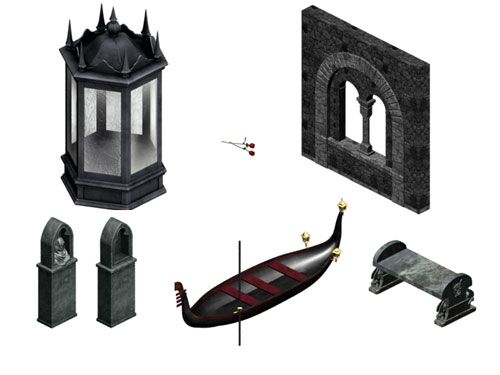 Chik will wear black until they make something darker ... so I send her
to a birthday trip to Dark Venice :-)
find the Dark Venice set on Siren Shadows Sims
---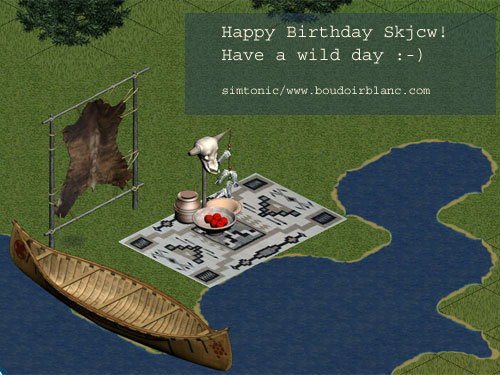 A birthday gift for skjcw - I wish you a wild and happy new year of your life!
download the set here

---
I love Kat's lots - I could look for hours at her fantastic landscapes!
So I thought some birthday flowers would be a good choice :-)
download the hanging plants here
---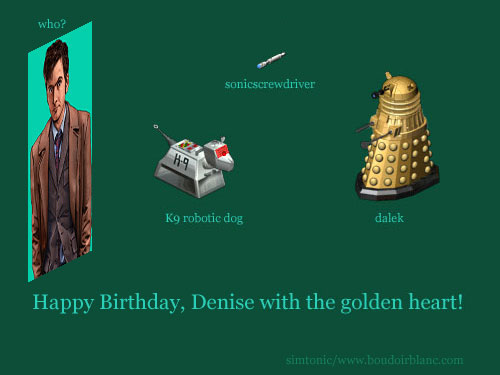 I learned a lot about Denise's favorite series while doing this gift for her.
Happy Birthday my dear friend!
download Dr Who and company here
---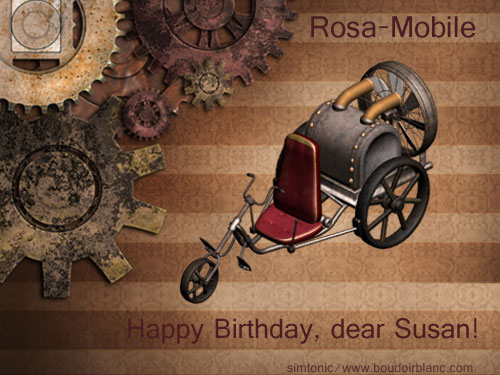 Susan, I keep hoping that this vehicle will bring you some day safely to Germany :-)
Find the Rosa-Mobile at Madame Rosa's Yahoo Group
---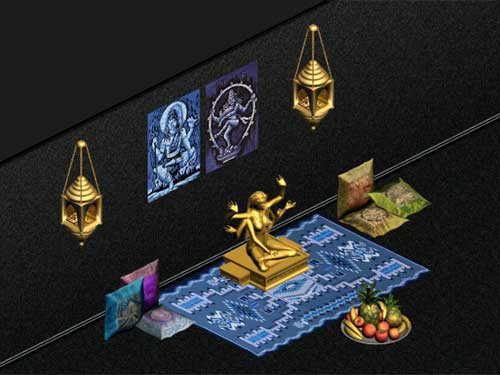 a birthday gift for my friend Ludi
download at Sims of the World
---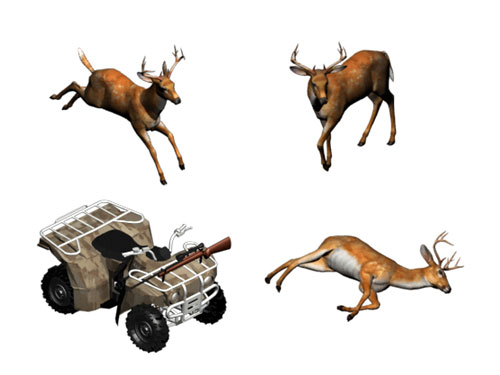 I'm an animal rights activist and my friend Viper is a passionate hunter.
We've found a way out of the dilemma - the buck is not dead, he is just taking
a nap after all he has been chasing the does's around *lol



---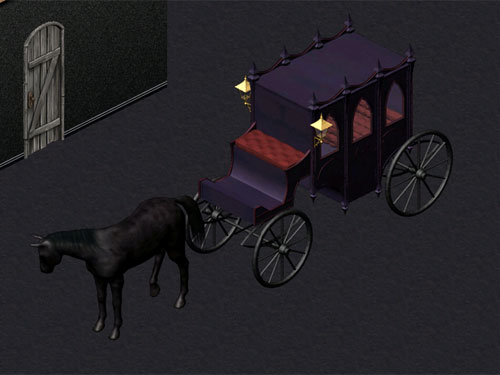 a "thank you" gift for Dee, one of the kindest ladies that I met during my
Simming years. So far she must have sent terrabytes of files to me :-)
download the gothic carriage at Purrfectly Simlicious
---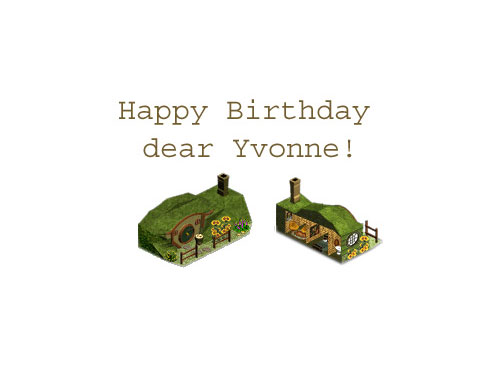 a hobbit doll house for a hobbitwife :-)